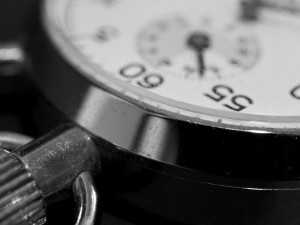 Last week, Fed Chairman Ben Bernanke announced that the central bank will likely keep the fed funds rate near zero until late 2014. This piece of news is likely to be greeted by a standing ovation in the real estate investing community as a whole. So far, Fed's downward pressure on the fed funds rate has resulted in never before seen 4.75% interest rates on 30 Year fixed investment property mortgages! This latest announcement means rates will probably stay put through 2014.
As a long term investor you are now presented with a choice: You can choose to interpret this as evidence that the best environment to invest in decades isn't going anywhere and procrastinate. Or, you can look at this as a gift. An opportunity to get a glimpse of what's around the corner and use the timeframe to build an incredible portfolio. Allow me to present you with three pieces of data that should hopefully make that choice a no-brainer:
Increasing the interest rate on your investment property's mortgage by 1% results in positive cashflow that's 27.5% lower.
A portfolio consisting of three $100k properties would be debt free in 12.25 years at 4.75%. The same portfolio would be debt free in 14.67 years at 5.75%.
That 2.42 years translates to $64,514 of lost cashflow!
Assembling a great portfolio doesn't happen overnight and it doesn't happen automatically. You have to take action.
Not doing so, could cost you $64, 514.
Do you have a Blueprint yet? Call me at 713.922.2702 and we'll craft one together over coffee.